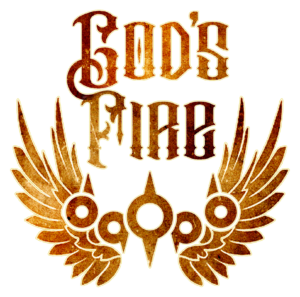 Welcome to the God's Fire Website. God's Fire is an expanding fantasy story based on Templar Knights.
The characters are created by Steven Bushotee and Emil Wickman. Built upon- and inspired by Mythic Legions, the fantastic toyline created by Four Hors

emen Studios. Read more about these figures at www.sourcehorsemen.com
Listen to some of the stories
What is God´s Fire?
God's Fire is an elite group of warriors that is especially skilled at dealing with the undead, the supernatural and the unholy. Their talents at tracking, finding and exterminating these monsters are renowned across the kingdom. Led by Brother Lundverge, also known as The Believer, these warriors are called in to deal with the enemies outside the skills of a normal knight.
Click on the portraits below to read more about the five members of God´s Fire.